Scorer Recruitment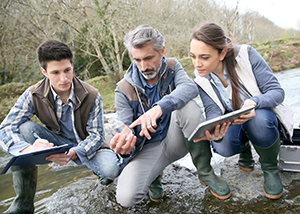 We will be seeking experienced educators and administrators to work on a temporary basis as professional scorers in our regional scoring facility located in San Antonio, Texas.
This is an opportunity to work with like-minded individuals who share your passion for education. Our experienced staff will provide thorough on-the-job training to help ensure success in this stimulating and challenging line of work.
For fall 2018, we are looking for scorers with teaching experience in the following fields:
In early 2019, we will begin scoring the Principal as Instructional Leader exam. Please view the qualifications here.
Pearson is an Equal Opportunity and Affirmative Action Employer, and a member of E-Verify.
All qualified applicants, including minorities, women, protected veterans, and people with disabilities, are encouraged to apply.
---

Top of Page
Copyright © Pearson Education, Inc. or its affiliate(s). All rights reserved.
Pearson, P.O. Box 226, Amherst, MA 01004