Scorer Recruitment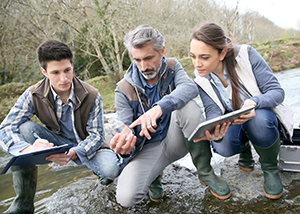 We will be seeking experienced educators and administrators to work on a temporary basis as professional scorers in our regional scoring facility located in the State of Texas.
This is an opportunity to work with like-minded individuals who share your passion for education. Our experienced staff will provide thorough on-the-job training to help ensure success in this stimulating and challenging line of work.
For fall 2018, we are looking for scorers with teaching experience in the following fields:
Bilingual Target Language Proficiency (Spanish)
Braille
English Language Arts and Reading 7–12
Languages: French, German, Latin, and Spanish
Master Teachers: Reading, Science, Math, and Technology
TASC
TASC–ASL
And for experienced school administrators to score the following field:
Principal as Instructional Leader
If you are interested, please submit your email address now

. We will use it only to let you know when we are ready to accept applications.
Pearson is an Equal Opportunity and Affirmative Action Employer, and a member of E-Verify.
All qualified applicants, including minorities, women, protected veterans, and people with disabilities are encouraged to apply.