The registration and score reporting services on this website will be temporarily unavailable on Friday, June 2, 2023, at 6:00 p.m. Eastern Time until Saturday, June 3, 2023, at 6:00 p.m. Eastern Time, for system maintenance. We apologize for any inconvenience.
Scores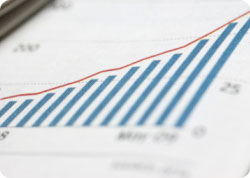 Receiving your scores. Your score report will be emailed to you, if you requested this option when you registered, and will be available in your account beginning at 10:00 p.m. Central time on the score report date for your exam/submission date.
You can access your testing history and results for exams/assessments taken from September 1, 2006, to the present through your account on this website. For AAFCS exams, this information will only be available in your account if you tested on or after September 9, 2019.
Score Report Dates for CATs
Scores are reported within 7 days of testing for many exams, and within 28 days for exams that include constructed-response assignments. The earliest date that you could receive your score report is noted in the following schedules:
edTPA Submission and Reporting Dates
Additional Resources